Information about Corporate Institute of Research & Technology, CIRT
Corporate Institute of Research & Technology, CIRT is not merely an entrepreneurial venture in the field of education . It is the result of a long drawn thought process involving industrial list, educationists representatives of young generation and Social workers to give a new Director to the whole learning process to meet the futuristic needs despite cultural and infrastructure constraints of the region which can make its own mark on the globe. While basic Mission and Vision Statements have been drawn keeping the future global scenario in mind, the whole leaving environment is going to be based very much on Unique  Indian values System.
College Name:
 Corporate Institute of Research & Technology, Bhopal
Established:
 2011
Affiliated To:
Private
Academic Staff:
 50+
Category:
Co-Educational
Address:
 

Corporate Institute of Research & Technology, Hathaikheda, Near Patel Nagar, Raisen Road, Bhopal – 462 022 (M.P.)

Phone:
 0755 – 2751703, 0755 – 2751705
Email:
 corporate@corporatebpl.com
Website:
 http://www.corporatebpl.com
[map w="400″ h="400″ url="http://maps.google.co.in/maps?q=23.257118,77.505398&num=1&t=m&z=12 "]
Courses at CIRT
Courses Offered
Under Graduate Programs in Engineering (BE: Batch: 2011-2015)
Electronics & Communication Engineering

Mechanical Engineering

Civil Engineering
Total Intake in Corporate Institute of Research and Technology,Bhopal
| | | |
| --- | --- | --- |
| S.No. | Branch | Seats |
| 1 | Electronics & Communication Engineering | 60 |
| 2 | Mechanical Engineering | 120 |
| 3 | Civil Engineering | 60 |
Additional seats as per govt. norms:
AICTE Tuition Fee Waiver Scheme:- 5% of the sanctioned intake.

Lateral Entry :- 10% of the sanctioned intake for Diploma Holders.

Institutional Preference Seats (Management Quota):- 10% of sanctioned intake.

Reservation as per Govt. Norms.
Admission & Fee at CIRT
Admission Procedure
There are three ways to get admission in the institute
Based on appearance in PEPT 2011 and online off campus counselling through DTE, Bhopal

Based on 12th(Maths) passed candidate and  online off campus counselling through DTE, Bhopal

Institute Level Counselling under various schemes
Based on appearance in PEPT 2011
Candidates interested in seeking admission in B.E. course in all the Institutes of Madhya Pradesh have to appear in the PEPT 2011 Entrance Exam and then appear for Online off campus Counseling conducted by Directorate of Technical Education, Madhya Pradesh and Rajiv Gandhi Proudyogiki Vishwavidyalaya, Airport Bypass Road, Gandhi Nagar, Bhopal.
Based on passed in 12th (Maths) standard
12th class passed candidates can also get admission in B.E. course after counselling completed for PEPT candidates.  Such candidate should also appear for Online off campus Counseling conducted by Directorate of Technical Education, Madhya Pradesh and Rajiv Gandhi Proudyogiki Vishwavidyalaya, Airport Bypass Road, Gandhi Nagar, Bhopal.
Based on Institute Level Counselling 2011 under following schemes  (Click to apply)
AICTE Tution Fee Waiver Scheme: 10% of the Sanctioned Intake

Lateral Entry (Direct admission to III semester) : 10% for Diploma Holders
The detailed schedule and updates of the counseling will be available on websites
http://www.rgtu.net/ and www.mptechedu.org and also published in leading news papers.
Note: Reservation of seats in the Counseling will be as per the Govt. Norms:
 Fee Structure:
As per approved by Fee Regulatory Commeettee, Govt of MP
Placements at CIRT
Since the university has only very recently been established, no recruitment has taken place. However, the college has these goals in mind:
The Training & Placement Cell of CIRT is headed by the Director of the Institute who is supported by the Training and Placement Officer along with the well qualified permanent trained Staff.
The Training & placement cell is regularly informing students about job openings throughout India and abroad. The cell also organizes activities like resume & job search strategy, workshops and guest presentations.
The placement officer is making sincere efforts to get national and multinational companies to conduct Campus interviews in the Institute & help the students in getting placement opportunities. Leading Industrialists of this region are also providing opportunities for campus interviews.
The Institute is making honest efforts to sign MOUs with various Industries and Research and Development Establishments. These MOUs will enhance the students on Internship training, Placement, Industrial readiness, Professional competencies and also improve their soft skills.
CIRT is targeting for MOUs with the Major companies of India like Infosys Technologies, HCL, WIPRO, IBM, Global Services, Cognizant, CSE, CSS, EDS, Syntel, Siemens, Keane, iGATE, iflex, and AIG software. Institute already has an MOU with TCS and Lead X Chennai for different activities.
Different activities have been regularly organized by professionals for the overall development of the students. Some of the activities are as given below:
Personality Development Program

Soft Skill Development Program

Technical Development Program

Group Discussion

Mock Interviews

Online State/Country level examination
Facilities at CIRT
Hostels:
The Corporate Institute of Research & Technology provides accommodation to students wishing to reside in the hostels. Each hostel of the institute is an independent unit in respect to its internal administration under the overall supervision of the Wardens Attached to each warden's office are; an Office Manager and an Attendant who assist the Warden in matters related to the various activities of the hostel. The Office maintains all the files, registers, records etc pertaining to the hostel residents, mess and the employees. The Hostel Office is open on all weekdays.
Every interested student of the Institute is required to pay the prescribed hostel rent and establishment charges along with a refundable hostel mess caution deposit.
Allotment of rooms to the residents takes place at the end of each academic year. The rooms vacated by the outgoing students are made available by the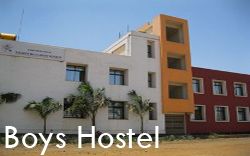 Warden for other residents in the hostel to change their rooms, on request. The change in rooms is effected in accordance with the policy followed by individual hostels and with the Warden's approval.
After completion of this process, the number of vacant rooms available in each hostel allotment to fresher's. Each room is provided with a cot, a table, a chair, a bookshelf, and a ceiling fan (with regulator). Residents cannot move the furniture or fittings from one room to another. Private cooking in the rooms is prohibited. Smoking, consumption of alcoholic drinks and use of narcotic drugs is strictly prohibited.
Guests of the residents may be permitted to stay in the hostel by Wardens on payment of the necessary charges at his office. The charges are subject to variation from time to time.
A number of recreational, sports, literary and social activities take place in the hostel during the academic year. A few rooms in the hostel are used for common facilitie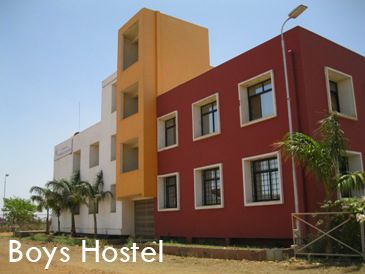 s such as the Library, Computer Room, Indoor Sports etc. Students can relax in the evenings or on holidays or spend their leisure time in the Common Room which is well equipped with a T.V, a music system, newspapers and magazines. One half of the Common Room houses a Table Tennis (TT) board as well..
The Hostel Library has a good collection of general books, fiction, comics etc. and is operated by the Hostel Warden who is assisted by a few student volunteers.
An external security agency is contracted for providing security at the hostels. The services of the security personnel are monitored by the Warden

Library:
Library is the soul of the educational institution. The Library has been an integral part of academic endeavour in CIRT. The Central Library of the CIRT is a gateway to knowledge resources. The library began with a core collection of 1500 books. Keeping in view intensive and extensive use, the library is being constantly enriched by the acquisition of latest books and journals keeping in pace with changing times, to further the advancement of the Institute's academic activities. The Institute library has around 2000+books covering all disciplines of Engineering and Technology. Some of major journals and magazines are available in the Library having the subscription to over 36 national and International Journals and Magazines. The collection of the library is growing by the day. We have CDs, audio/video cassettes etc for students and faculties. Students have access to e-books and previous year's examination question papers of various courses offered by the University through the Digital Library. It also has a separate collection of prescribed textbooks under 'Book Bank' for the exclusive use of students.
The CIRT library has J-gate e-journal. A comfortable and spacious seating arrangement provides a complete academic atmosphere in the library where students can sit and concentrate. The catalogue of books helps students to identify their needs and quick reference. THE LIBRARY is updated regularly as the new books are added. A Display Board has also been provided in the Library where students can view interesting articles and news-clippings directly.
The library provides various services for its members such as – Lending of books and journal back volumes, reservation of books, photocopying, DTP & offset printing, CDROM and Internet services . All the library activities are computerized, including bar-coded ID cards. The Library is equipped with modern facilities like Interactive CD-ROM, Videos, Computer-based learning Packages and Internet which helps the institute in achieving the target. The recorded Video lectures of the eminent Professor from IITs are also available in the library under NPTEL facility.
Computer Labs:
The CIRT campus is fully equiped and networked for total connectivity. Computer lab is equiped with branded DELL machines with latest configuration. All the computers are connected with leased line internet connection of 4 Mbps capacity. All the software are as per curriculum of university and installed properly. Experiments are done under the supervision of industry experienced faculties. Institute is committed to provide excellent practical training to students with all latest technologies for the better technical expertise.
Department puts a great emphasis on laboratory work. Laboratories are also used for developing more technical skills required in IT industry as well as any industry. The main purpose is to develop the core technical as well as general professional competencies through experiential and live projects.
Canteen:
Modern Canteen, located in the Eastern portion on ground floor, offers delicious economical nutrious food and beverages.
Lease Line Internet:
The CIRT has state of the art computer center with Pentium- IV series of computers with multimedia and also connected with internet facility to cater to the computing needs of the faculty, staff and student for their research and teaching activities. The computer centre is headed by the experienced computer engineer. The IT set up of the institute includes other useful hardware devices like Scanners, CD-Writers, and Printers etc. The internet facility is made available to the entire setup. The Institute has set up an excellent facility for accessing Internet through a dedicated line of 4 Mbps from Airtel.
The Internet can be accessed from each division and library by faculty and students. It provides ample opportunity to explore Internet resources for study, research and training activities
Events at CIRT
Sports
College has all the sports facility. Students enjoy indoor and outdoor games.
To check more colleges in Chennai click here