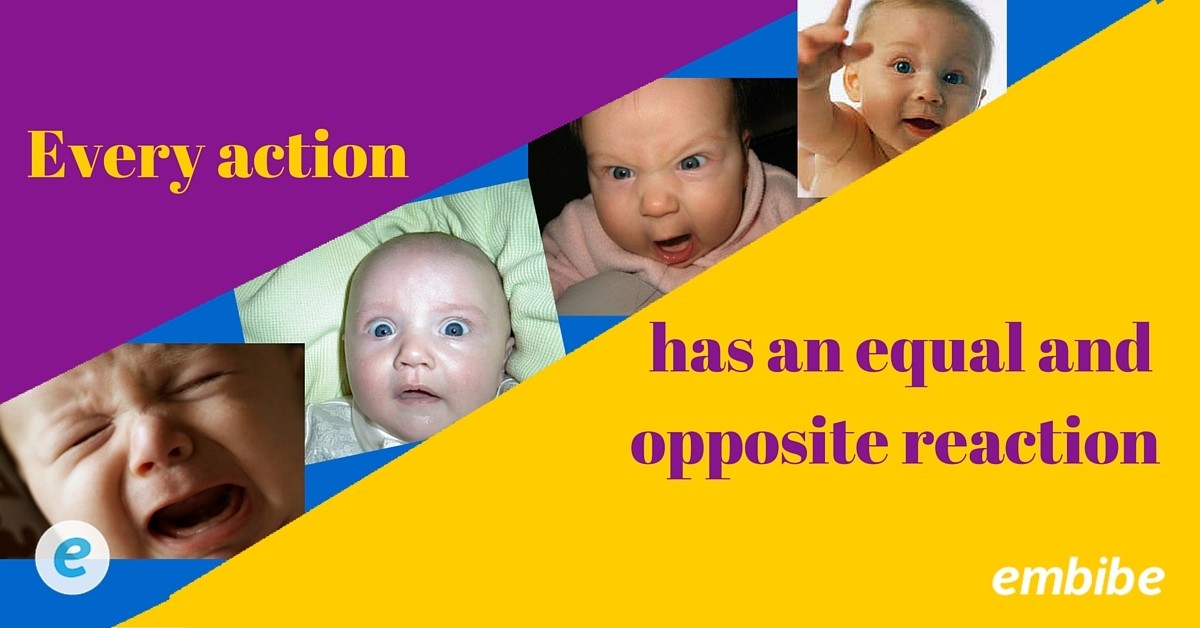 Irrespective of your personality, color or any other distinctive nature there are a few thing that remains common in all human beings. Wondering what these are? Try and snap in front of someone's face and see the reaction 🙂 They blink their eyes, no matter what personality a person has. It is simply a natural tenancy of any human being to blink. Many scientists are still trying to understand the reason behind these reflexes that we as humans show in common and why are they so.
Reflex to sour taste:
Sometimes while tasting a very sour thing (like tamarind, lemon etc.) our eyes squint or we give a weird facial expression immediately and involuntarily for a second, but a little later as the sourness subsides we become normal again. So next time you want to have a light moment with someone you know what exactly to do 😉
Knee jerk reflexes:
Knee-jerk reflex is a sudden kicking movement of the lower leg in response to a sharp tap on the patellar tendon, which lies below the kneecap. You may take this test with knees bent and one leg crossed over the other so that the upper foot hangs clear of the floor. The sharp tap on this tendon slightly stretches the complex of muscles at the front of the upper leg. In reaction to which, these muscles contract and the contraction tends to straighten the leg in a kicking motion. With this reflex, you can find out many things in a person such as; exaggeration or absence of this reaction suggests that there may be damage to the central nervous system. This reflex can also be helpful in recognizing thyroid disease and so it is important.
Blushing
Blushing is an involuntary process causing redness on a person's face due to embarrassment or emotional stress. In many cultures, it is associated with being lovestruck in romantic situations. It usually takes about one or two minutes for the redness to disappear. Studies have determined that blushing is the result of an overactive sympathetic nervous system. During this process, a person's sympathetic nervous system causes the blood vessels to open wide, flooding the skin with blood, and resulting in a redness on the person's face. But it is not necessary that only the person cheek turn red, their ears, neck, and upper chest may also turn red which indicates that the person is blushing.
Blinking
It is seemingly a spontaneous process. But studies have revealed that people tend to blink mostly at predictable moments. While reading, it is observed that blinking often occurs at the end of each sentence. While listening to a speech, it happens when the speaker pauses between statements. As a result, researchers guessed that blinking is sort of the mental resting point, to briefly shut off visual stimuli. It allows us to focus our attention in a sub-conscience way.
Swimming reflex in kids:
The swimming reflex occurs if you place a small infant in water. In response, they will begin to paddle and kick. Therefore, it is best to learn to swim when you are a kid.
Rooting reflex
Until the age of four months, any infant will turn its head towards anything that strokes its cheek or mouth. This is known as the rooting reflex.
There are many things about our body and its behaviour that we often neglect but surely is there for a purpose. Embibe can not only help you learn but can also help you score well in your exams based on our analysis after every test you take on Embibe, absolutely free.
148
Views