Have you ever wondered why after a stressful experience you either get so tired or you have a physical reaction like a headache or stomach pain? Being stressed isn't a pleasant experience. Besides the physical symptoms, it can lead to insomnia, depression and a decrease in work productivity, with serious implications on your personal life and academics.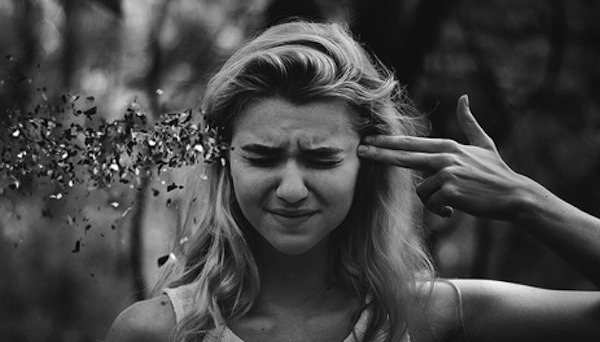 Studies have proved that hyperstimulation and nervousness which are caused by stress can negatively affect an athlete's performance. The same thing can happen to students while studying or taking an exam. Whether you are preparing for your college midterms, high school finals or SATs, stress can sometimes cause even the best students to "choke" under pressure. So, what kinds of stress-busting techniques can help you ace that final exam? Certainly, you want to try to stay on a regular and healthy schedule as far as eating, sleeping and studying is concerned. However to avoid stress, you need to understand the reasons behind this increased anxiety. Then you can establish methods to reduce the pressures you feel. Researchers have uncovered some common explanations for this:
Low motivation levels
Lack of preparation and planning
High expectations from others
Competition from peers
It is always good to put those negative feelings to one side and choose the path that helps to overcome the impasse.
1.Meditate to make your mind calm
Meditation is not a way of making your mind quiet. It is the way of entering into the quiet that is already there. It is simply buried under the 50,000 thoughts the average person thinks every day,
2. Plan your Study Routine
It is said the secret of your future is hidden in your daily study routine. The right method of study is not what the world is doing, but what you can do for it.Study intensively three hours, then take a decent break for ½ hour minimum. It is the first strategy for improving concentration.
3.Listen to Music
Listen to Classical Music can create a positive and productive environment by elevating your mood and encouraging you to study more effectively. Classical music is recommended as one of the kind of music that boosts your brain power, reduces stress level, fights with depression. It has the healing property that calms you down and improves your mood.
4. Revise your subjects
Rate the effectiveness of your revision not in terms of the sheer number of hours you have slaved over your notes, but by how much you have taken in for revision. It will help to enhance your confidence level.
5.Take a Quick Walk
Many students think they should spend their entire time before exams with their books open and focused concentration on studies. However, research has proven that exercising such as taking a walk can boost your memory and brain power.
6. Practice Mock Test
Familiarize yourself with series of mock tests, especially using past exam papers. Practice tests can reduce anxiety, achieve accuracy and fairness.The more you are accustomed to sitting for a period of time, answering test questions, and pacing yourself; the more comfortable you will feel when you actually sit down to take the test.
7.Take good care of Yourself
Eat properly, get regular rest, keep a routine. Allow yourself to do something you enjoy each day. Paradoxically, the time we need to take care of ourselves the most when we are stressed is the time we do it the least. If we take good care of ourselves, to begin with, we will be better prepared to manage stress and accomplish our tasks in the long run.
8.Get regular exercise
Exercising regularly can help to relieve some symptoms of depression and stress. It helps to maintain the health as well it builds confidence, self-esteem, and self-image.
Above all, try to stay positive.Enjoy the little things in life and smile often.Laughter is the instant vacation and the best medicine to beat stress.Learn to laugh even in the critical situation. It is good to know the best thing to solve a problem is finding some humor in it.
112
Views