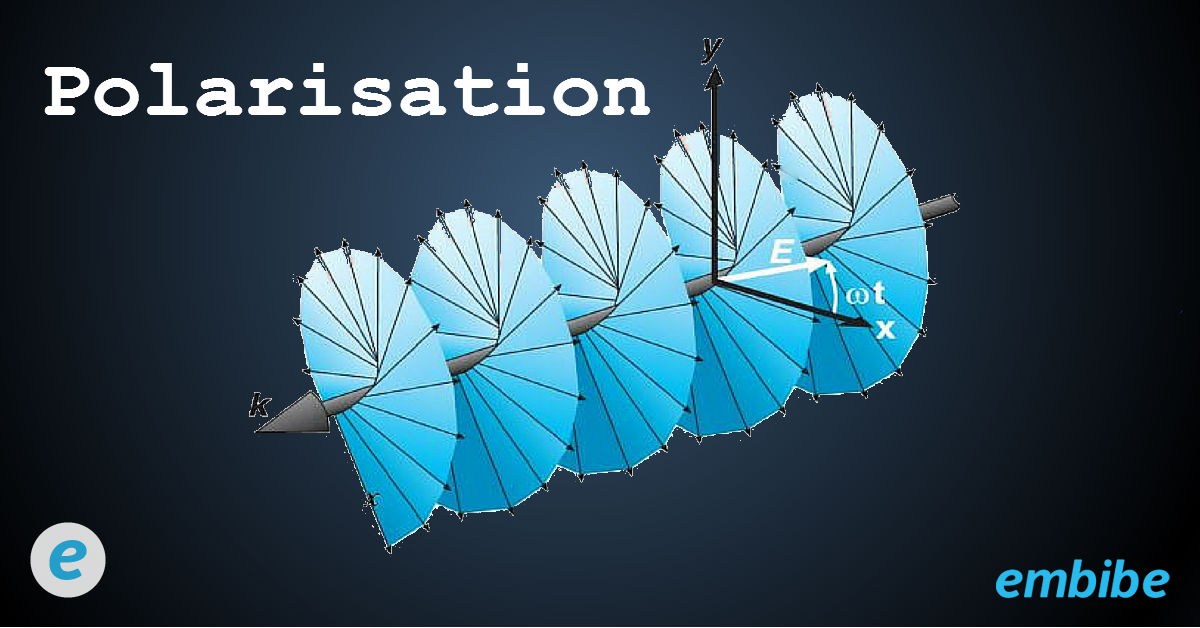 There are different kinds of polarization in physics as well as chemistry. Here is a list of polarisations that occur in nature.
Dielectric Polarization
When a dipole moment is formed in an insulating material because of externally applied electric field this behaviour is termed as dielectric polarisation. This occurs when current interacts with the insulating material causing a shift in the charge distribution with positives aligning with an electric field and negative aligning against it. A simple example of this behaviour can be shown as an example using a capacitor. below you can observe a dielectric material in between two conducting parallel plate.
Ionic Polarization
This type of polarisation typically occurs in ionic crystal elements such as NaCl and KCl. This mechanism contributes to relative permittivity. Inside these materials, there is no net polarisation in the absence of electric field. This is because dipole moments of the negative ions are canceled out by the positive ions. When an external field is applied, the ions are displaced, this leads to an induced polarization. you can see the effect of the external electric field in the figure shown below.
Orientational Polarization
Permanent dipole moment in a material gives rise to orientational polarisation. this orientational polarisation is seen in materials such as HCl and H2O. these materials have a net permanent dipole moment because the charge distributions of these molecules. Consider the hydrogen chloride molecule in which chlorine atom will be negatively charged and the hydrogen atoms will be positively charged. This causes the molecule in hydrogen chloride to be dipolar.  In the absence of an electric field, the dipole moment is canceled out by thermal agitation, therefore, net zero dipole moment per molecule is formed. Else there is no dipole moment even if the material is dipolar. When an electric field is applied the molecule begins to rotate and aligns with the field, causing a net average dipole moment per molecule. Below is the effect of electric field shown in a material that exhibits Orientational Polarization.
Interfacial Polarization
This occurs when there is an accumulation of charge at an interface between two materials because of an external field.  This kind polarization is also called space charge polarization. When there are two electrodes connected to a dielectric material instead of affecting bound positive and negative charges i.e. ionic and covalent bonded structures, interfacial polarization also affects free charges. This makes it different from orientational and ionic polarization. interfacial polarization is usually observed in amorphous or polycrystalline solids. The electric field will cause a charge imbalance mobile charges in the dielectric will migrate over maintain charge neutrality. This then causes interfacial polarization.
To know more about interesting concepts in physics and chemistry stay tuned with Embibe. Embibe can help you prepare for engineering and medical entrance exams with plenty of tests and practice questions for each chapter. Also, we provide pat tests full test and a detailed analysis of you performance after each test which will help you improve by 29% of your previous score.
741
Views